Our Core Program Components

We-R -1 - Street Outreach
The cornerstone of The Mission's work is its street outreach. Speaking to youth at schools detention centers, community centers, local parks, and other places that youth congregate. The Mission's team understands that it is essential to remember that to engage today's youth, you have to get involved on their level. The Mission's work is a testament to the fact that the easiest way to engage today's youth is to make them feel like a valued part of the overarching community family. Youth need outreach and must be allowed to be heard and given the opportunity to get involved in their lives, their family, and their communities positively.
The Mission's street outreach involves going out in the community to talk to boys and young men and to engage them in a discussion about ways to stay away from gang activity. The Mission team has found that by working to address the critical basic needs faced by these youth, such as food, clothing, and shelter, provides opportunities to provide education, expanded services, and referrals. For example, some gang members are young fathers who need jobs and have turned to gang activities as a means of financial support. Additionally, from our work with gangs, we learned that the involved youth consider and call each other family and not gang members.
The Mission Inc's team works with the community in a variety of ways to address the need to improve health outcomes for people regardless of age or socioeconomic status. We provide workshops about healthy lifestyle choices, exercise, and nutrition. Our team also provides training on healthy food preparation and demonstrations to members of the community. We guide participants through the essential steps of developing a healthy eating pattern that matches their health goals, food preferences, and lifestyle demands.
Additionally, we give insights about the best food selection at local grocery stores and provide support through food pantry/food distribution to individuals and families when the need arises.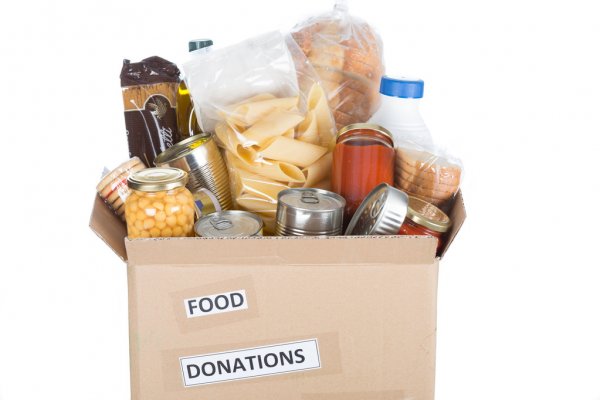 Respecting and protecting our Senior community members is an important aspect of our work.
The Mission Inc's team's conflict resolution model is to hold bi-weekly troubleshooting sessions between rival gang members to work out any problems. In one such example, Mission's mediator had the individuals with the conflict to work together on a project like a community clean-up together while discussing the issue.  Additionally, the leadership of The Mission Inc. has longstanding relationships with people and organizations successfully implementing conflict resolution in different states.
Partnership & Collaborations
Mission partners and/or collaborates with other local organizations such as the Vanguard Movement, which is members of Springfield's community coming together to make it a better place for children to live. The Mission Inc. will work with the Boys and Girls Family Center on Acorn Street and the Martin Luther King Community Center to use their facilities and implement mentorship programs. Also, The Mission Inc intends to further explore other programs within the City of Springfield that services our target population in efforts to reach our goals of educating and servicing our youth/ young adults.
External Service Referrals
Mission's has existing relationships with service providers to assist youth and young adults. External Service Referrals May Include: education, employment, other life skills, substance abuse, mentorship, mental health, legal services, economic assistance, obtain identification, shelter/housing, community service/probation, tattoo removal, and health care.
The Mission Inc. will leverage its local business connections to support W-R-1's workforce development efforts. This aspect of the program helps to prepare youth/young adults for job interviews and positive self-presentation. Team members work with participants on interview techniques, resume development, application completion, mock interviews, and appropriate clothing for interviews.  The Workforce Development piece will prepare them for interviewing questions and presentations. Participants are coached on choosing proper attire, participate in mock interviews, learn about workforce etiquette and proper grooming, and proper clothing
Our workforce development programming includes job-readiness skills training, referrals to academic enrichment and tutoring; GED preparation; and life-skills programming.  Also, referrals for wraparound services, including case management and mental health and substance abuse counseling. Through our relationships, we will also provide where possible internships, apprenticeships, and other work experiences.